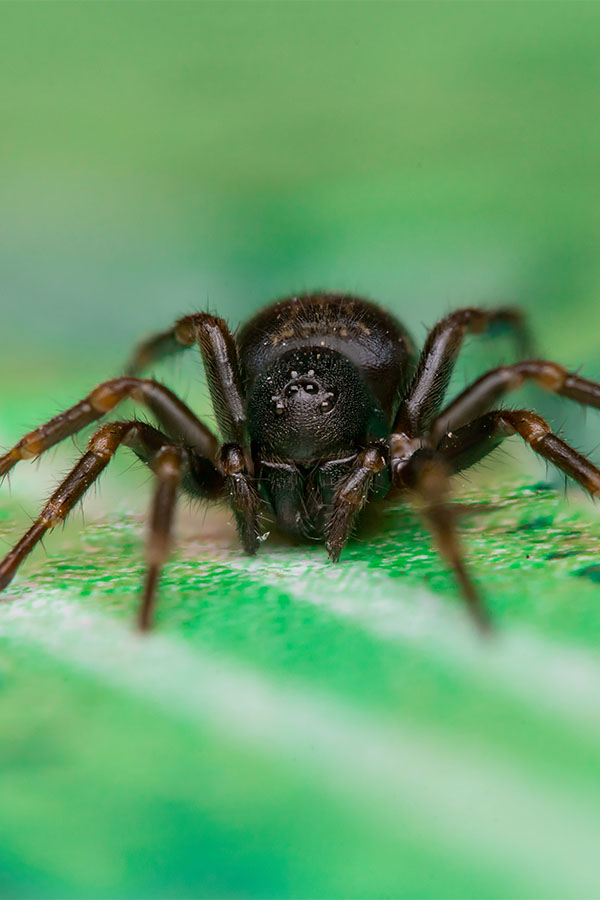 You get a warranty period after the spider control service
Upon service completion, you have a three months warranty period and you are entitled to two follow-up visits. The technician will come and examine the place again, and if needed, another treatment will be arranged.
But note that, sometimes dealing with nomadic and hunter spiders, such as the White-tailed and Huntsman spider, can be hard. Their elimination can be difficult as the spider controller can rarely see one and spray it directly. That's why he will spray the spider's hiding and entry points, where the spider will eventually come into contact with the chemicals.
However, spider treatment is very effective against web-spinning ones, as their webs are obvious and can be sprayed directly.
It's important to say that if your garden is messy and there is a lot of rubbish around, it will be difficult to spider controller to find the pests. So please, organise the property, otherwise, we can't give you a warranty.
How to prevent future spider infestation?
Once the service is completed you will get full aftercare advice with a full-service report on what product has been used and what has to be done.
For example, you should avoid vacuum cleaning the treated area for five days minimum. Also, don't be tempted to remove the spider webs or you won't get the full effect of the treatment. These mistakes will nullify your warranty.
For future prevention, our spider control specialist in Melbourne will provide you with helpful advice on how to avoid another infestation. These techniques do not give you full control of spiders, but you can minimise the risk by using natural repellents, like vinegar spray or peppermint oil. Also, maintaining a clutter-free environment will prevent spiders from nesting.
If you need help with any other pests than spiders, check our other pest control services. We also perform .... (other pest control service links maybe)